And if there is really nothing else to do I watch the grass grow
Born in Germany 1946 I graduated as a Dipl.Psych and specialised in clinical psychology.
Long journeys to the East in the early 70ties provided first experiences in meditation, Vipassana groups in Thailand.
The thirst to look for myself instead of digesting ideas of others was ignited.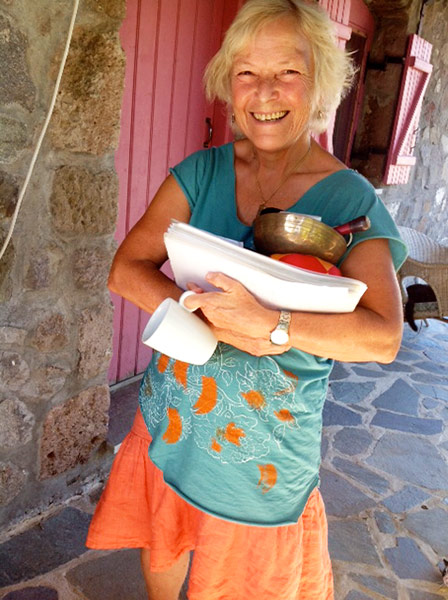 I took part in my first Enlightenment Intensive (the prototype of Awareness Intensive Retreats) in London in 1975. It changed my life
Ever since I got involved in the Awareness Intensive Retreats, either taking part, facilitating, or supervising, the passion for the inner search is burning – 45 years by now.
Since 1975 I am a disciple of the Indian Mystic Osho.
In 2007 I founded the Academy of Awareness and Creative Expression. I lead way over 100 Awareness Intensive Retreats worldwide. Trainings in Europe are happening regularly.
My other passions are free-style Chinese Calligraphy, Clowning, Communication workshops, and gardening.