Inksong - Brushdance
This workshop is an opportunity to discover your creative talents. It's more about finding new ways of expressing yourself than acquiring a skill. It's fun, at times challenging and always very in the moment.
As one of the ancient methods to realize oneself calligraphy brings you into the here-and-now quickly. Everybody can do it. It's a dive into your uniqueness.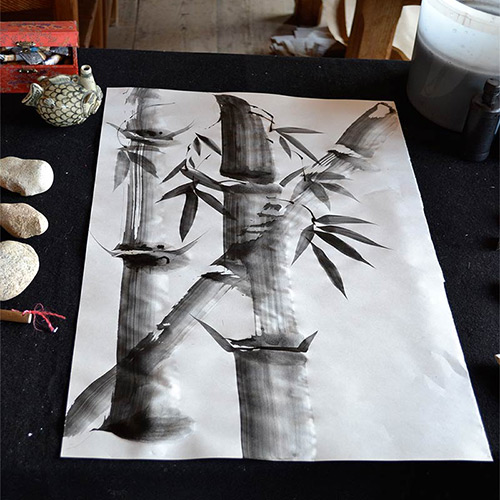 The process will be supported by daily self inquiry sessions and active meditations.
We use various papers, Chinese ink and brushes. All will be provided. If you do have calligraphy brushes, please bring.
One can never have too many brushes…
This programme has no prerequisites.
Duration: 3-7 days – for dates check calendar.